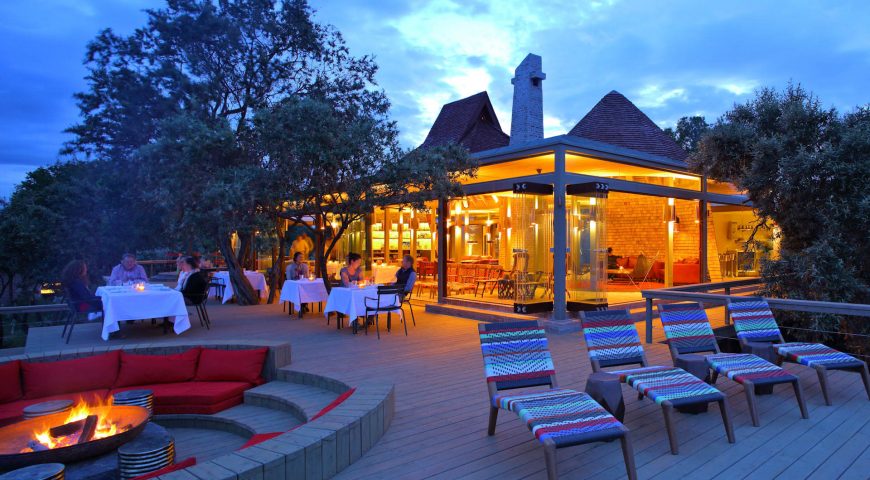 Accommodation in Masai Mara National Reserve
Visitors should be aware that the cost of a safari in Masai Mara is determined by the type of accommodation facility in which they stay. There are several accommodation options in Masai Mara National Reserve, ranging from budget-friendly to luxurious.
Visitors can get away with paying $90-$150 per person per day if you go to a low-cost camp during the off-season. At the same time, a mid-range lodge will cost between $180 and $250, while a luxury camp would cost more than $300. These rates will soon double during peak season, and additional factors such as method of transportation and length of stay will increase the cost. Camping or cheap tented campgrounds are good options if you're on a tight budget. Cottages and Villas are also available for a low-cost Safari rate of $150 per person, each day.
Safari vacations in the middle level accommodation facilities such as lodges and hotels cost between $ 250 and $350 per person each night. Kenya's mid-luxury safari tours strike the ideal blend between affordability and the classic African safari experience of the 1920s. Kenya safari packages in luxury and super luxury come with all the bells and whistles, but depending on the season, they can cost anywhere from $450 to $750 per person.
Mara North, Olare Motorogi, Mara Naboisho, Ol Choro Oiroua, Ol Kinyei, and Lemek are the six conservancies that make up the northern Masai Mara zone. Each conservancy in northern Masai Mara provides our visitors with one-of-a-kind lodgings as well as magnificent flora and wildlife encounters in one of the world's most pristine wilderness locations. African Mecca gives you the expert advice and knowledge you need to choose the best lodging decision for your budget, as well as your particular preferences for location, service quality, food, exclusivity, maximum number of guests, guiding standards, and more. Mara North Conservancy, for example, may be a good choice for you depending on your preferences.
Mara Eden Safari Camp is located in Mara, Kenya (mid-range); For centuries, the great wildebeest migration has thundered through this hidden valley and crossed the Mara river, hidden deep in the Maasai Mara game reserve along the great Mara river with crocodiles basking on the banks of the river and hippos fighting for dominance against a backdrop of absolute wilderness. Our small boutique tented camp is nestled in the middle of this valley; sit out on the verandah and watch the majesty of the African bush unfold before you. We welcome you to join us in this wild corner of Africa.
Mara Leisure Camp (luxury); Daily safari drives with our expert native Masai guides, as well as informative expeditions and visits to many community development projects in the Talek region, are all part of the Mara Leisure Camp experience. We have professional chefs that make delectable dishes for the discriminating palate. Enjoy romantic nights as darkness falls while watching the sunset over the plains or getting comfortable by the fireplace while sipping a sundowner. At night, tip your head back and be fascinated by the star-studded, velvet heavens overhead as you listen to the distinctive sounds of dusk in the African bush.
Amani Mara Camp; Amani Mara transports you to a strange realm of living among the Maasai Mara's most graceful and majestic creatures in the heart of Africa. This magnificent refuge is strategically positioned to provide amazing views of the various animals, ranging from herds of wildebeests and zebras to roaring prides of lions and cheetahs. The Annual Migration, one of the world's most beautiful natural occurrences, is a once-in-a-lifetime opportunity to capture stunning photos of wildlife in all its splendor, demonstrating the 'survival of the fittest' phenomenon. 
Ashnil Mara Camp; This is  located in the Masai Mara National Reserve, adjacent to the Mara River, which is famed for the wildebeest migration, and has 50 luxury tents. Our premium Masai Mara Camp is probably at one of the best game viewing locations in the Masai Mara, as well as the ideal place to unwind and relax after a day of exciting game drives. The Ashnil Mara Camp is a 4- to 5-hour drive from Nairobi, or you may take a 45-minute flight from Nairobi to the Masai Mara. In about 2 hours, you may travel from Mombasa to our luxurious tented camp.
Mara Ngenche Safari Camp; This is also located in the heart of the Masai Mara National Reserve and it is  en-suite tents are designed with an outstanding combination of modern African style and old world charm. Each tent is partially contained in its own "Boma," and features a huge four poster king size bed or two queen size mattresses, as well as a large bath tub and an outside shower. The Mara Ngenche Safari Camp is unfenced, allowing for thrilling animal movement across the grounds while providing an exquisite yet relaxing ambiance for enjoying the full experience of the African wilderness. There's also a separate plunge pool for each tent.
Karen Country Lodge is located in Karen Masai Mara National Reserve; Karen Country Lodge, nestled among lush and calm roads, provides wine and dining in a variety of settings. Previously a country cottage, despite its modern design, it retains its basic essence. Our globally skilled chefs prepare amazing meals from across the world for Fire finch Restaurant, which is open every day. Unwind at the end of a long day in the friendly buzz of Ostrich Bar. Brunch and traditional Sunday roasts. Every Monday, there is a pub food night. It's steak night on Friday. Each week, Silverbill Lounge offers beverages, live bands, music, and dancing as a change of pace.
Governors Camp Private Camp; When you stay at Governors' Camp, you'll be treated to luxury appropriate for Kenya's colonial governors. It was founded in 1972 as a meeting place for local leaders, and it is still the benchmark by which all others are judged. In the modest environment of the Mara River banks, you may enjoy seclusion. Explore the Masai Mara National Reserve's natural beauties and get up close and personal with the native species. The camp is situated in the center of the reserve. There are crocodiles, hippopotamuses, and birds aplenty. The big five of Africa, including black rhinoceroses, lions, and leopards, may be seen. The Governors' Camp is made up of eight tents and can only accommodate a total of 16 people. We want to ensure that you have the privacy you desire. Each tent has its own bathroom, complete with a flush toilet, sink, and running water. Electricity and charging stations are provided 24 hours a day, seven days a week. Wi-Fi, phone, email, and fax services are also available. 
Polini Lion Camp; The award-winning, eco-friendly Porini Lion Camp is nestled within the Olare Motorogi Conservancy, a beautiful and unique 22 000-acre wilderness set aside for animal conservation, on the banks of the seasonal Ntiakatiak River. This vast region, which borders the Masai Mara National Reserve, is home to a variety of species, including the Mara's famous Big Cats. Porini Lion Camp is an excellent site for viewing the Great Wildebeest Migration or taking to the skies in a hot air balloon to take in the spectacular sights. Ten luxurious tents with solar-powered lights, ensuite bathrooms with showers, and private verandahs are available at the camp.
A pleasant lounge space, as well as indoor and outdoor eating areas, are available at the camp. Within the Olare Motorogi Conservancy, Porini Lion Camp offers a one-of-a-kind opportunity to go on guided walks with Maasai Warriors and go on day and night game drives. To provide the greatest possible wildlife viewing, game drives are conducted in specially adapted off-road safari vehicles with professional safari guides. The drives within the Conservancy are particularly popular with visitors since they allow them to appreciate the nature without being surrounded by other tourists' cars.
There are several accommodation facilities but the most common ones can be identified as the above