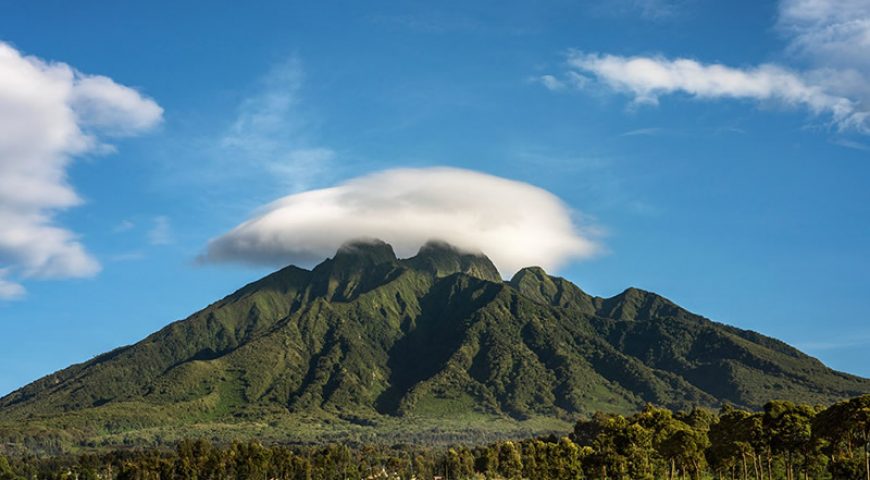 When to visit Volcanoes National Park?
When to visit Volcanoes National Park? Safaris to Volcanoes National park in Rwanda can be arranged and conducted all year round and thus you're free to travel to Rwanda for any safaris you have arranged in Volcanoes National Park. Despite this, most visitors prepare to take safaris in Volcanoes National park during the dry season or dry months compared to wet seasons. The dry months of the year in Volcanoes National park start in mid-June to September and then from December up to February. This is the best season or time for mountain gorilla trekking safaris or golden monkey tracking safaris in Volcanoes National Park. Heavy rainfall months of October, November, March, April and may make trails impassable which presents challenges to effectively explore the park. However, it's only in the wet season that the vegetation rejuvenates, becomes more greedy which attracts better opportunities for photography. So the Volcanoes National Park is interesting all year round.
If your are still looking for detailed information on when to visit Volcanoes National Park, please contact our sales team for the best travel arrangements.
What to do in Volcanoes National park? Yes, a number of activities can be done in the park and they range from gorilla trekking experiences to golden monkey tracking
Gorilla trekking tours/safaris
Volcanoes National Park is one of the few areas or parks in Africa where visitors can go and see the endangered mountain gorillas. The chances of Seeing Mountain gorillas are high in Volcanoes National Park since the park has about 12 habituated mountain gorilla families that are available for trekking by visitors. Gorilla trekking safaris in Volcanoes National park are very exciting and adventurous with 8 people allowed to visit a particular gorilla family daily and visitors need to come and arrive at the park headquarters to attend the briefing before the actual activity commences. You need to obtain a gorilla trekking permit to access volcanoes national park for gorilla trekking. Rwanda development board offers the gorilla trekking permit and you can also book it through a reputable local tour operator or travel agency. Gorilla trekking is done under the guidance of experienced ranger guides and once you see a gorilla family you will be allocated only 1 hour as you take photos, learn how they behave, feeding and copulation. One will need to pay 1500 United States dollars to be allowed to track endangered Mountain Gorillas in Volcanoes National Park.
Golden monkey tracking safaris
Similar to mountain gorilla trekking, golden monkey tracking in Volcanoes National Park commences in the morning with a briefing at the park headquarters and then the activity starts, briefing helps to shape your conduct while on the long walk to search for golden monkeys in the forest. You will be divided into groups and then assigned a ranger guide who is fantastic when it comes to guiding visitors in the wild. Golden monkey tracking now racks as the second-best adventure activity in Rwanda after gorilla trekking. You will have an opportunity to see how these rare species feed troops and behave while in the wild, golden monkey tracking permit costs 100 united states dollars, and it not vigorous activity as compared to gorilla trekking. There are 2 groups of habituated Golden monkeys in Volcanoes National Park that are available for tracking by visitors. Each group consists of about 90 individuals and each led by the dominant male monkey.