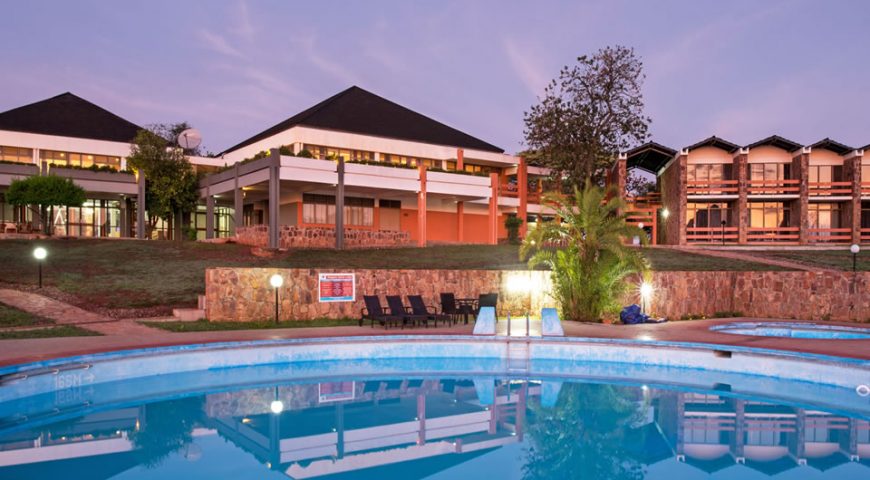 Where to stay in Akagera National Park
Where to stay in Akagera National Park? There are different accommodation facilities around Akagera National park where you can have a comfortable stay and enjoy your safaris in Rwanda. The accommodating facilities range from budget to mid-range and finally to luxury or upmarket lodges providing excellent accommodation facilities. The choice of the accommodation facility depends on your interest and on your travel budget. The accommodation facilities around Akagera National Park include;
Luxury accommodation facilities
Rusizi lodge
Situated on the shores of Lake Ihema, Rusizi Lodge, Rusizi lodge is top luxury accommodation providing excellent accommodation facilities to visitors. The lodge houses a minimum of 20 visitors and it features 9 tents that are well spaced to accommodate visitors. The accommodation is a form of private inbuilt bathrooms with hot and cold showers, free toiletries, dressing areas, some have twin beds, cozy queen beds, camp beds can be provided on request and the tent has thatched balconies with a wooden table and chairs among others feature which have been designed in an African setting.  Ruzizi Tented Lodge, visitors will enjoy activities which swimming, game drive safaris, and boat cruise safaris. Visitors will enjoy different room facilities such as wooden boardwalks, dress areas, en suite bathroom with hot running water, comfortable twin beds queen. The general facilities bar and restaurant services, solar place, and fireplace overlooking the lakes.
Akagera Game Lodge
Akagera Game Lodge is a famous lodge in Akagera National park providing luxury accommodation facilities and excellent services to visitors. It is situated on an elevated area overlooking Ihema Lake and 500m from the Southern entrance of the park. There are over 60-bed facilities at the lodge and accommodation comes into standard, deluxe, family, and junior suites. Facilities at the lodge include wireless internet, spacious swimming pool, snack bar, Conference Hall, tennis court among others. Visitors staying at Akagera Game Lodge will be served tasty international and local cuisines in the lodge's Shoebill restaurant. You can also get to enjoy a cold cocktail drink at the lodge's famous Elephant Bar.
Mid-range accommodation facilities at Akagera National Park
Magashi Safari Camp: Situated in far north of Akagera National Park, Magashi Safari Camp is a new and upmarket safari camp overlooking Lake Rwanyakazinga providing cooling views for you to relax and enjoy. The camp opened in early 2019. The accommodation at Magashi comes in 3 unit tents with double beds, and the rest of the other three have twin beds which can easily be integrated to make a double bed.  However, an added need can be arranged on the order in case you have a child or u come with children. Visitors staying at Magashi Safari Camp offers a great range of activities which include; guided nature walks, boat cruise, game drive, swimming at the Lodge's pool, spa treatment, and fitness activities at the lodge's well-equipped gym.
Budget accommodation facilities in Akagera National Park
Dereve Hotel:  Dereva Hotel is strategically located in the district of Rwamagana which only above 50 minutes' drive from Akagera National park. The accommodation at  Dereva hotel comes in a king-sized room, queen rooms, and twin rooms. Each room category is characterized by different facilities which a bathroom inside, warm water, free internet, DSTV services, and others. The general facilities at the hotel include a bar and restaurant, offering venues for meetings that can accommodate 20 to 200 people, and a cozy lounge.
Karenge Bush Camp: This is one of the budget accommodation facilities in form of camping. It is located in the northern part of Akagera National Park with a flexible simple and serene accommodation facility in the national park. The accommodation at the camp is presented in form of  6 tents with a house that can accommodate use a maximum of 12 guests visiting the national park.  The amenities in the tents include comfortable camp beds, solar lights and lanterns, en-suite bathrooms with warm water provided, and solar fridges to store your cold drinks. Visitors staying at Karenge Bush Camp can participate in different safaris activities' in the park such as camping, boat trips, and game drives and guided nature walks in the national park.
Lake Shakani campsite: This is one of the budget accommodation facilities located just on the shores of lake Shakani just near the Akagera National Park especially in the Northeast direction. Their toilet facilities but of course with shower and firewood, travelers can enjoy birding and water sport activities.