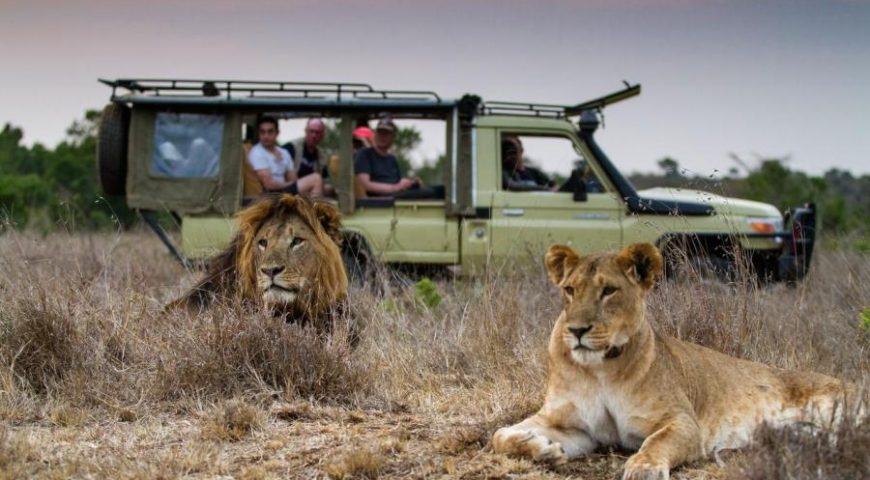 Masai Mara Domestic Flights
When it comes to wildlife in Kenya, the Masai Mara is one of the most beautiful and well-known reserves and vast dentitions. Flying to Masai Mara is a faster option than driving, saving anywhere from 3 to 4 hours on the road trip, even after transportation and airport wait time are factored in. Booking a flight to Masai Mara is simple, albeit it should be noted that the flights depart and arrive at the domestic Wilson airport on Langata road, while some restricted connections, including charter flights, may be scheduled from Nairobi's international JKIA airport.
Firstly, the Maasai Mara National Reserve is found in Kenya's south-west area, some 270 kilometers northwest of Nairobi, the country's capital. Getting to the Maasai Mara national reserve has become simpler because of the availability of domestic scheduled and chartered aircraft. When compared to road transportation, which is harsh and unpredictable, taking a domestic chartered flight to Maasai Mara national reserve while on a Kenya safari vacation has become a more dependable means of getting there. While using the road, it will take you just five hours from Nairobi, and it is less when using domestic or scattered flights.
Air Kenya and Safarilink were the two primary airlines that offered domestic flights linking the Masai Mara and other tourist destinations to Nairobi. There are now more airlines, and Governors Aviation, which also operates from Wilson Airport, is one of the most dependable newer carriers. After arriving in Nairobi, proceed to Wilson Airport (WIL) for your domestic flight to the Maasai Mara national reserve. Wilson Airport is 6 kilometers south of Nairobi, and it is roughly 30 kilometers from Jomo Kenyatta International Airport to Wilson.
Masai Mara flight time
Most of these airlines provide both morning and afternoon flights, with the majority of them providing a return flight to Wilson Airport for every flight.The flight is usually one hour long, but this can vary depending on the number of stopovers your flight will make.These stops can be made to stop and pick up other passengers before connecting to other destinations. The flight stops are always short, and most of them are limited to one hour, and passengers will
Flights from Wilson Airport to Masai Mara National Reserve
Wilson Airport is Nairobi's domestic airport, and it's on Langata Road, near Carnivore Restaurant, on the way to Karen and Nairobi National Park. Although the airport is tiny, it is rather active and efficient. Most local flights demand that you be at the airport at least an hour before the flight, and the transfer time from the city center is 20 minutes in good traffic, but more like 45 minutes in bad traffic.
Masai Mara Airstrips
In Masai Mara, there are over a dozen airstrips, including community wildlife conservancies and game ranches that surround the main reserve. To prevent needlessly long and expensive transfers, book your ticket to the nearest airport. Additional information is available for the Masai Mara airstrips of Keekorok, Siana, Musiara, Ol Kiombo, and Serena.
Safaris for Vibrant Holidays Fly-in safari trips to Masai Mara National Reserve in Kenya
Fly-in Safaris to the Masai Mara are popular because of the shorter one-hour flying time compared to the five-to six-hour car trip from Nairobi. Because there are so many flights to Masai Mara, most safari hotels and camps in the reserve can be booked as part of a flying package safari. If you wish to go on game drives in an open-sided safari vehicle, flying to the Mara is also a good option.
Why should you fly to the Masai Mara National Reserve?
The main reason why most visitors fly to Masai Mara National Reserve is that it saves time, which is especially useful for shorter safaris such as an overnight or two-night trip, because it is a one-hour flight versus a five-to six-hour road trip, though you must account for a 45-minute reporting time and the 45-minute drive to Wilson airport in Nairobi, so the difference in time is more like three hours. Second, due to the rough and dusty nature of the road trip to Masai Mara, travelers with medical or back ailments that may be aggravated by road travel should only consider flying.
On the other hand, flying to Masai Mara National Reserve requires visitors who are taking the luxury safaris in Masai Mata National Reserve. The expense of flying is one of the downsides, especially if there are more than two people in a group. Baggage per person is limited to 15 kilograms, which includes carry-on and check-in. Finally, despite its length, a road trip provides a true sense of the country being visited as well as a more adventurous travel experience to your goal, boosting the chances of being in the wilderness.
The availability of economical domestic flights has made connecting to other East African sites during your safari in the Maasai Mara a breeze.